JKA NORWAY'S SUMMER GASSHUKU AT STORD, JUNE 21-24, 2012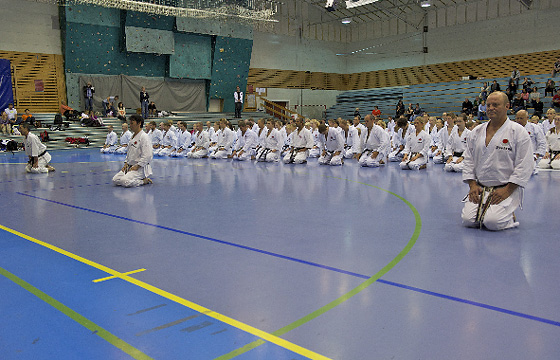 The 17th summer Gasshuku at Stord took place in the sports arena at Vikahaugane. As for the last years, this year also had 4 days of training, from Thursday till Sunday. The number of participants this year was 3xx, which is about at the normal level for the summer camp.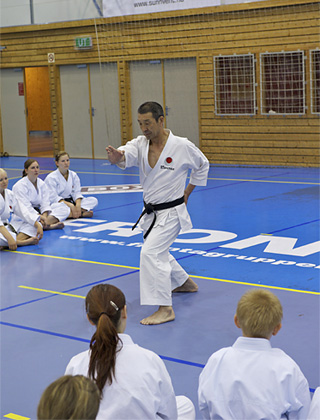 We have over the last years had the privilege of receiving instructions from Osaka Sensei 8. Dan, Honbu dojo, Japan. So also this year. As always we are impressed with both his skills as well as his teaching ability. It is amazing to be a student at his classes, and new knowledge is received with a good doze of humbleness.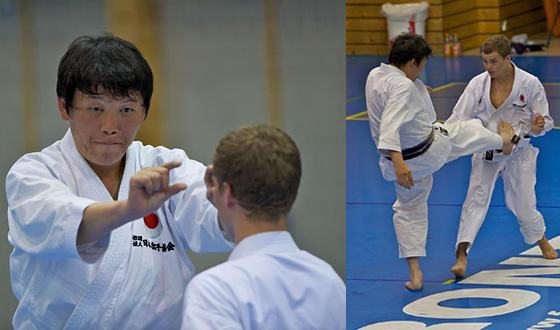 We also had the pleasure of meeting a new instructor from Honbu dojo, Japan, Kobayashi Sensei 6. Dan. During the camp many good words were spoken about his teaching skills, and of course his karate qualifications. We are privileged to have such instructors visiting us.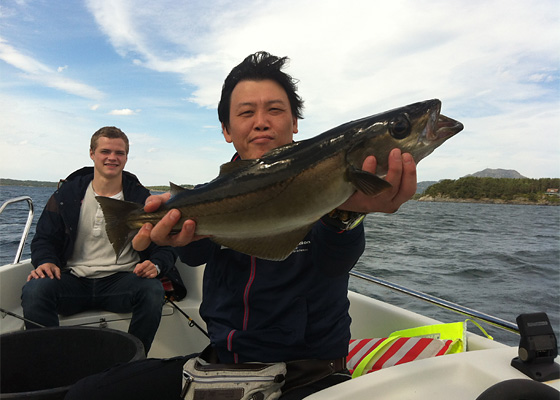 ·The other instructors we know from many years now. Our own chief instructor, Larsen Sensei 7. Dan, always brings out the best in his students. His strict, engaging, hard and funny classes lift our skills to new levels with our blood, sweat and tears as our effort on the way.
And last but not least, the coach for our national team Damm Sensei, 4. Dan, inspires all students with his educational skills, mixed with a touch humorous presentation. Strange to discover how pleasurably hard training classes can be.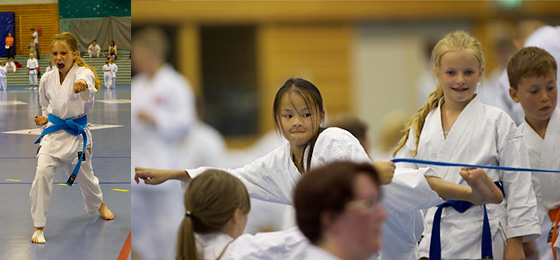 The instructors had, with their own flavor, all the same focus on details and continuous improvement on both Kihon and Kata. And by the end of the camp we all had got a good refill of things to work on in our own dojos afterwards.
For many of the participants there are 2 highlights to look forward to during this camp. One is the test for a new grade, and the other is the camp dinner on Saturday evening. Many participants passed their exam and could tie a new belt around their waist. For others the pass of the exam can only be proved by their new diploma. One of those are Kenneth Sundvor, now 4. Dan. We salute him with his excellent exam.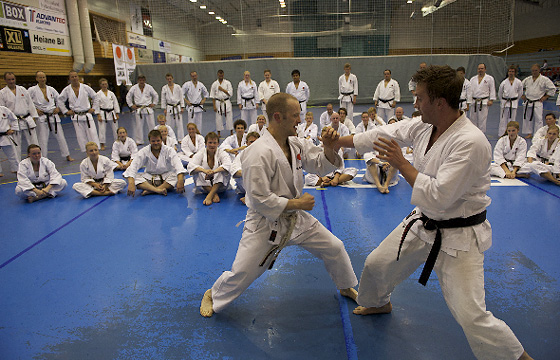 The camp dinner were as usual held at the restaurant in Stord Hotel. More than 200 people took part, both karate-kas, and their families and friends. They all enjoyed the evening, which is among the activities that bring the karate family closer together.
A big thanks to the instructors, the board and the technical committee of JKA Norway, and all the participants. You all contributed to make this a successful Gasshuku. Thank You, and welcome back!
JKA Norway