How to Join the JKA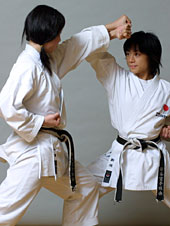 The application procedure differs slightly depending on which kind of membership you are applying for. Click below for information and action steps for each:
For any dojo, karate group, karate club or other such organization desiring official membership and/or affiliation with the JKA, or for any dojo or club wishing to teach the JKA karate system.
For anyone interested in joining the JKA as an individual, and attending one of our dojos or affiliated organizations near them.