【2024 JKA Calendar with JKA event schedule sticker in English】 NOW ON SALE
We are very pleased to announce you that 2024 JKA calendar is now on sale.
This year's calendar features a photo of Chief instructor Ueki's heroic image on the front cover and  special photos as a little (?) surprise  on the November and December page, as well as photos from various tournaments.
*The QR code on the page of burst shot leads to the application site for the "2-Month Challenge," an online training course to learn kata at a higher level.
Thanks to the many orders, the 2023 JKA calendar was sold out by mid-December 2022.
This 2024 JKA calendar is also available in limited quantities. Please order as soon as possible, therefore.
Format : Wall calendar, Two Months per Page
Size : 380 mm × 530 mm
Time Span : 12-month (2024.01 – 2024.12)
*JKA event schedule stickers in English are free gift for oversea members.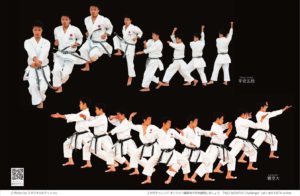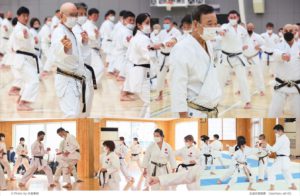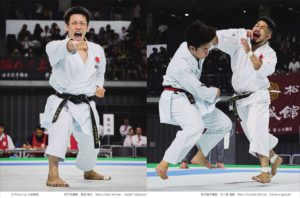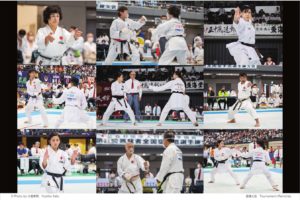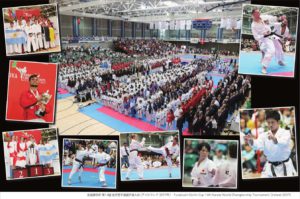 1. Price : JPY 1,500 / copy
Shipping fee (and banking charge, if you send the fee by bank transfer) will be added.  We will let you know how much the total amount will be when we receive your order form.
2.Order : Send the order form to Ms. Yamamoto ( keiribu-9@jka.or.jp  )
Order form:2024 JKA CALENDAR【ORDER FORM】(Word-File)
3.Payment
①Credit Card *(VISA and Master only): URL for credit card payment will be sent to your e-mail address.
②Bank Transfer
Bank Name: Sumitomo Mitsui Banking Corp.(SMBC)
Branch: Iidabashi Branch
Bank Account Name: Japan Karate Association
Bank Account: No. 0124740
Swift Code: SMBCJPJT